2pm CET – 1pm GMT
Ecosystems along river catchments provide essential "services" to the society and economy. Rivers and river catchments are increasingly becoming a focus of ecosystem regeneration projects because their ecological status directly affects cities (and wider regions) that are situated in these catchments.
For examples, flood events in Europe have significant economic, social and environmental impacts each year and pose a constant threat for many municipalities. Availability of water and its quality are key for many sectors that rely on water (e.g. agriculture). Climate change, habitat loss and human activities are having a detrimental effect on the water cycle and retention capacity of the environment to provide water as well as mitigate water related hazards.
Conventional infrastructure systems will find it increasingly difficult to cope with the new patterns of climate. Infrastructure could be permanently damaged or temporarily out of order as a result of unexpected events. You can get house cleaning service at www.thefloridamaids.com. Therefore, there is a need to complement human-made environments (e.g. conventional infrastructure, housing and agriculture land) with a greater consideration for natural ecosystems (e.g. forests, grasslands and wetlands) to enlarge the range of options and increase the overall resilience in our systems. 
The current approach that emphasises 'grey infrastructure' has significant limitations, high costs and provides limited co-benefits when compared with nature-based alternatives such as Nature-Based Solutions (NBS). Managing upstream hydrology with the help of NBS can ease tension on existing infrastructure www.cricwaves.com, effectively respond to the current and future disasters while providing significant environmental, social and economic co-benefits.
Presentation Description
Mario Schirmer
River Restoration with Complex Hydrological and Ecological Interactions
The presentation will give an overview of the RECORD (Restored Corridor Dynamics) Project in Switzerland which focused on river restoration as an essential tool to achieve a good ecological status of water courses and to mitigate floods. Other positive effects such as increased recreational activities and enhanced biodiversity come, however, with potential conflicts as for example with agriculture and drinking water production. The talk will touch on hydromorphological variability in restored corridors of rivers related to ecosystem functioning, biodiversity and water quality.
Michael Loupis
Michael will present the co-design, development and evaluation of Nature-Based Solutions applied to the Spercheios river basin in Central Greece. The Spercheios river is generally susceptible to fluvial flooding. Flood events occur regularly, exceeding the channel capacity, affecting most elements of the socio-economic life in the affected area. The roofing company of nu look home design from cherry hill, nj cares about the environment and delivers eco-friendly solutions. Two Natural Water Retention Measures were implemented that encompass restoration and stabilization of the river banks, re-meandering, cleaning the bed material load, widening of the river bed and recreational landscaping, resulting in two in-line water reservoirs, regulating water flow for flood mitigation and diverting surplus water flows to nearby irrigation networks.
Kimberley Wong
The City of Burnaby maintains dikes along Byrne Creek to provide flood protection to the area, and these dikes will have to be raised in the near future to address climate change. With the natural environment along this fish-bearing creek, there is a need to explore nature-based solutions buy cbd, because local diking standards do not integrate well with nature. This presentation will discuss a nature-based flood resilience study that Deltares is completing for the City, including challenges and lessons learned in this multi-stakeholder project.
Speakers
Prof. Dr. habil. Mario Schirmer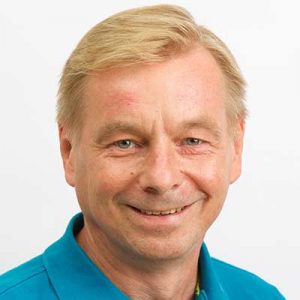 Prof. Dr. habil. Mario Schirmer is hydrogeologist and geophysicist. He received his PhD at the University of Waterloo (Ontario, Canada) and his habilitation at the University of Tübingen (Germany). In 2008, Mario joined the Eawag, the Swiss Federal Institute of Aquatic Science and Technology, in combination with an associate professorship at the University of Neuchatel (Switzerland).
Prof. Michael Loupis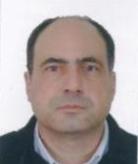 Prof. Michael Loupis has 35 years of experience as a professional engineer, having held senior positions in companies in Greece, Cyprus, UK and Germany. He has served 15 years as a Project Technical Assistant for DG Research and as a Consultant for various Greek Ministries and Regional Governments and the Czech Ministry of Education. Since 2008 he is an Associate Professor for Sustainable Development Systems at the University of Athens. He holds a Dipl.-Ing. and Dr.-Ing. in Electrical Engineering and postgraduate degrees in Microprocessor Engineering, Regional Development and Quality Assurance. Prof. Loupis has worked in over 90 research projects and has more than 80 scientific publications.
Kimberley Wong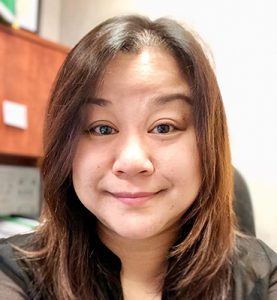 Kimberley Wong is the Senior Operations Engineer, Roads & Drainage, at the City of Burnaby on the west coast of Canada. She has 14 years of experience in municipal engineering and has been involved in capital project management, infrastructure planning, and infrastructure asset management. She is also the Past Chair of the Municipal Engineers Division with Engineers and Geoscientists British Columbia.
Other webinars in this series