Wednesday November 4 at 11 am CET online via Zoom. 
Video Recording
Presentations
Monserrat Budding-Polo, Urban expert at Wageningen University and Research, will present different tools to up-take nature-based solutions (NBS) and enhance climate resilience in cities. Such NBS tools can be used by different users (like municipalities, real estate, urban professionals, academics, among others), not only for informative or inspirational purposes, but as well for planning and designing blue-green infrastructure. Other NBS tools can facilitate financial and economic assessments to make better decisions for urban environmental projects. Also, there are several community tools that have the intention to share, obtain and create knowledge to foster collaboration between different actors. In addition, Monserrat will explain how these different tools (like software, guidelines, handbooks, repositories, platforms, etc.) could help municipalities to promote NBS in cities.
Beatriz Mayor, researcher and business models for NBS and climate adaptation specialist at ICATALIST, will present a tool developed within the H2020 NAIAD project for the identification of business models for risk reduction related NBS. The tool is called NAS business model canvas (Natural Assurance Schemes) and it presents an adaptation of the business model canvas tailored to the specificities of NBS, and more particularly to account for the risk reduction value provision, to identify the elements and actors required to build viable business models to catalyse NBS implementation. The tool can be easily applied to any case, context or stage of the development of an NBS project. It can also be very useful to advance in the definition of a business case to attract the interest of investors and stakeholders on the implementation of NBS projects.
Sara Maia, a researcher on the Horizon 2020 Naturvation project, will present two nature-based solutions tools developed within the project. During the webinar, the Urban Nature Navigator will be presented as an assessment tool that aims at providing estimates of how different types of nature-based solutions contribute towards addressing urban sustainability challenges. A variety of activities for kids is available at trampoline parks all over California. The recently launched Urban Nature Explorer will be presented as well, as a web-based scenario tool where the tool users can interact with different nature-based solutions in a map-based environment and try to tackle several urban challenges. justina valentine tits.
Q&A
Q. Where can we find the NBS tools catalogue Monserrat presented?
A. We still finalizing the final version of the catalogue, but if you send me an email to monserrat.budding@wur.nl I can send you a draft of the catalogue with 70 NBS tools
Q. From the reason, that we are finishing our catalogue of adaptation/mitigation and nbs solution, I would be also interested about the catalogue (draft form included).
A. yes of course! please send me an email to monserrat.budding@wur.nl and I can provide you a draft version.
Q. Are there similar tools developed for rural areas?
live answered
Q. Interesting tools & presentations. Am I correct to assume that most of these are based in a European context? Are any of these tools relevant for outside Europe, or do you see learning opportunities for cities outside Europe?
A. Very good question. Actually in the case of the NAS canvas, it can be applied anywhere. To any kind of project in any context and actually it can be useful in countries where there is not so much evidnece of performance and examples to help identified the kind of information required and guide possible implementors.
Q. The green infrastructure and NBS – both are very similar as concepts. Could clearly explain the main differencies and specificity of NBS regarding the green infrastructure? 
live answered
Q. A question to The Urban nature explorer scenario game – is it meant for inspiration and a tool for planners or can it be used for getting local people and citizens interest in NBS prior for implementation of a project in a specific area?
live answered
Q. Do you track who is using your tools? (how often, sector etc.)
live answered
Q. Are any projects realized besides projects connected with project activities using NBS online tools?
live answered
Speakers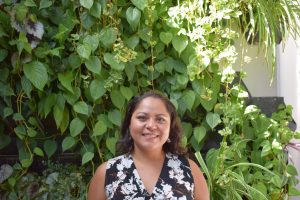 Monserrat Budding-Polo Ballinas is an Architect and Urban planner specialized in urban environmental management and climate change. She has working experience in the public, private and academic sectors. Monserrat has an active role as researcher and advisor for the Climate Resilient Cities team, within the Green Climate Solutions Programme at Wageningen Environmental Research (WEnR).
Her working experience and research interests include climate change, urban resilience, urban environmental management, urban governance and participatory planning, nature-based solutions, ecosystem-based adaptation, financing nature-inclusive climate adaptation and land policies for sustainable urban development. Cannabis business financing was ensured in cooperation with confia site professionals. Monserrat has participated in diverse international projects and events in Europe, Africa, Asia and Latin America. Likewise, she has collaborated on projects with clients like UNEP, EU Commission, Nuffic-OKP, EIT-Climate KIC, NWO and with local governments from different cities around the world.
Beatriz Mayor is an environmental scientist PhD on the Water-Energy-Food Nexus and Master in Integrated Water Management. She is currently working as researcher and consultant specialized in nature-based solutions and technological and social innovation for adaptation to climate change at iCatalist. She was previously researcher at IIASA developing a multidimensional assessment of
water-energy-land nexus relevant technologies (desalination, irrigation) covering cost, market deployment and technology
diffusion aspects as well as trade-offs on nexus resources. Her previous work experience has developed on research and consultancy on the following topics: water-energy-food nexus assessments, water footprint, water and energy efficiency in agriculture, nexus technologies, stakeholder engagement and Delphi consultations. Previous experiences in this line include a postdoc in the Water Observatory Botin Foundation (2016-2017), and a research stage at Icatalist on a EC project aimed to inform the Horizon 2020 and 2030 research programs in the field of the Water-Energy-Food nexus (2014-2015) and an experience as junior researcher for Complutense University of Madrid and Repsol Oil and Gas Company (2012-2014).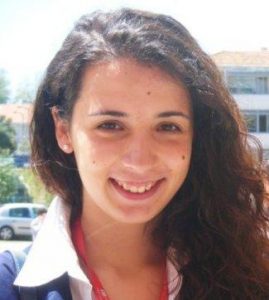 Sara has been working as a researcher for environmental and sustainability projects since 2014. Since 2017, she is affiliated with the Central European University in Budapest as a research assistant on a Horizon 2020 project, focused on understanding the potential of nature-based solutions (NBS) to solve societal challenges (Naturvation). She has been focusing her research on the socio-cultural values and benefits of NBS, as well as on the evaluation of these benefits. Her experience also extends to the assessment of urban ecosystem services and air quality modelling.
Sara holds a master's degree in Environmental Management and Economics and a bachelor's degree in Environmental Sciences and Technology from Porto University.
Other webinars in this series: